Chiropractic Digital X-Ray
Solutions for Chiropractors
Good quality images are essential to providing your patients proper chiropractic care. Televere Systems offers several CR (Computed Radiography) and DR (Digital Radiography) imaging solutions for the chiropractic market. All our chiropractic digital x-ray imaging products are operated with TigerView software, a complete workflow solution that will Acquire, Store, View and Share images across your network.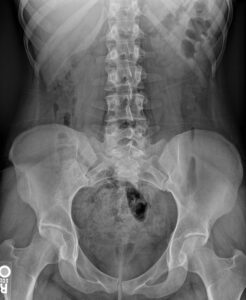 What Matters to You
Because chiropractic medicine focuses on disorders of the musculo-skeletal and nervous system, TigerView software has been developed to better enhance image viewing for the diagnosis of back, neck and joint pains.
TigerView's Workflow
TigerView for chiropractors can display advanced diagnostic tools and measurements with magnification and zooming tools, colorized density, image negation and sharpening tools. Our newest select/edit, line measurement, area measurement, angle measurement, Illium analysis, measurement tools include Jackson's angle, baselines, L/R Cervical ARC, L/R Thoracic Arc, L/R lumbar Arc, Cobb's angle, George's line simulation, mid-line and center point, vertical offset, horizontal offset, spine labeling, mark spots, center points, stitching simulation with blending and cropping.
Important Benefits with TigerView
TigerView's user friendly interface and simplified workflow means offices are up and running quickly with minimal training.
TigerView is DICOM 3.0 compliant and allows for seamless import and export of images with third-party DICOM systems, as well as DICOM Remote Storage.
TigerView PACS allows digital images to be viewed in your exam rooms and non-patient areas that are equipped with PC's immediately after the image has been acquired.
TigerView CLOUD allows for easy access to your images with any web browser, iPad and Android device that are connected to the Internet.
Tigerlink allows for easy integration to your practice's EMR.
Televere Systems also offers a film digitizer with TigerView to scan your legacy film for viewing through your TigerView PACS.