Intraskan Veterinary Dental X-Ray Generators
Veterinary Dental Imaging Solutions
Floor or Wall Mounted options
Intraskan DC Vet with elegant ergonomics, stability and power provides high quality veterinary intraoral diagnostic radiography.
By incorporating Innovative Technologies and the latest Dual Microprocessors, Intraskan DC Vet has packed the power and intelligence in a number of ways to enhance the convenience of the clinician and pets. The sleek console is designed with graphical LCD to display exposure parameters modes of operations and self diagnostic messages.
X-ray of stable and fine quality is produced by the 100 kHz digital generator, offering good image quality at a minimum dose. The high frequency DC system significantly reduces harmful soft radiation, compared to the conventional AC machines.
Intraskan DC Floormount:
• Near zero leakage radiation
• 3 point control – kV, mA & ms
• 50-70 kV range in steps of 1kV
• 4-8 mA range in steps of 1mA
• Perfectly balanced zero-drift scissor arm
• Operator console with APR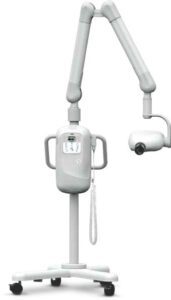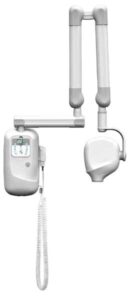 Intraskan DC Wallmount:
• HF DC Veterinary Intra-Oral diagnostic X-Ray
• 100 kHz, 60 kV to 70 kV, 4mA – 8mA, 10ms -3500ms generator range
• 0.4 mm Focal Spot
• User friendly veterinary imaging software
• Choice of 15", 24" and 33" arm lengths
• Tube overheat protection
• Easy adjustable arm and reliable positioning
• Automatic exposure setting for best performance at minimum dose