Orthopedic Digital X-Ray
Orthopedic Digital X-ray Solutions
Orthopedic Digital X-ray Tiger DR-C is a 17 x 17 inch cassette sized panel that is simple to install and does not require modification to your existing x-ray system. A market leading retrofit orthopedic digital x-ray solution.
What does a cassette sized panel mean?
The panel fits into the existing bucky tray of your table and upright cabinet without modification.
What does a 17 x 17 inch panel mean?
You will not need to rotate the panel for anatomical positioning.
What does it mean that no modification is required to the existing x-ray system?
The Tiger DR-C is a simple DR retrofit solution. There is no generator connection. There is no calibration set-up.
What is important to know about the Tiger DR-C retrofit solution?
The workflow for taking an image does not change. The x-ray equipment does not change. The process becomes more efficient. Technicians adapt quickly.
Whether you are a single doctor or multi practice location, the Tiger DR-C is priced to meet the budget of your practice
And because the panel does not require extensive set-up, providing you an on-site demo using your existing x-ray equipment is simple. There is no reason to review sample images from a luminary site when you can see them produced with your own equipment.
When making a decision to purchase DR, don't forget these clear advantages with a Tiger DR-C retrofit solution.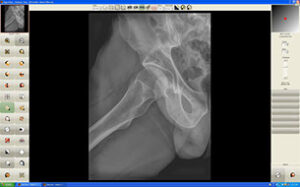 Keep your existing x-ray
Don't be talked into an upgrade to a new U-Arm when two Tiger DR-C panels will provide all your imaging needs at the fraction of the cost of a new U-Arm. Keep in mind that your technologist does no need to learn new positioning techniques with the Tiger DR-C retrofit solution.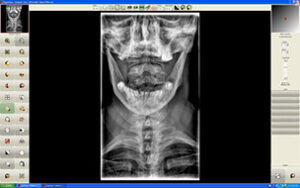 Maintain existing warranties on your x-ray equipment
Since there is no need to integrate with the generator, no warranty is voided. Risk involving non-reversible changes to the system are eliminated. Techniques do not change.
Speed is undeniable and workflow is preserved
The Tiger DR-C retrofit solution is faster than analog, computed radiography and U-Arm environments. No delay with processing cassettes or waiting for a slow moving U-Arm to mechanically reach a desired position. And since the panel is 17×17, there is no need to rotate the panel from portrait to landscape.
Saving capital and enjoy all the benefits
The Tiger DR-C retrofit solution means no capital goes toward new x-ray equipment. TigerView software complements the Tiger DR-C as a complete image management system to acquire, store, view and share images. TigerView provides functionality that will significantly improve your work flow by providing better patient management and accurate diagnosis. Quickly and easily access all digital image files and share them with colleagues and patients. Image manipulation and specialty specific enhancement tools provide maximum information for minimum effort.