DragonView X-Ray System
A Truly Portable EOD Digital X-Ray System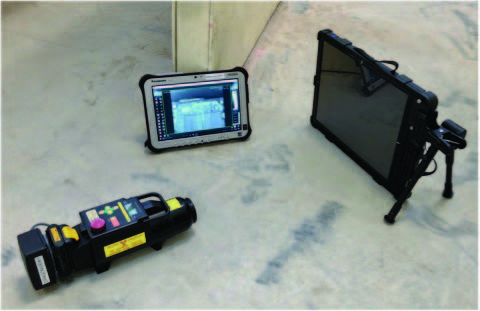 Developed exclusively by Televere Systems, DragonView is easy to deploy and produces high resolution digital images in just seconds. Professional teams can swiftly obtain the data necessary to make critical decisions on the spot.
DragonView will significantly improve your work flow for better image management. Quickly and easily assess threats using advanced image processing, and calculate measurements for precision shooting.
Engineering innovations put DragonView ahead of the pack when it comes to rugged portability. The lightweight, compact, backpack kit is quick to deploy and easy to maneuver. The innovative DR panel produces crisp, clear images allowing the technician to make go, no-go decisions confidently.
Available in a battery and tethered model, there is a system perfect for your unique application. The panels rechargeable internal battery is capable of four hours continuous run time and compliments the wireless trigger for your Golden x-ray source as well. Control both the x-ray and panel from within the DragonView easy
to use software interface.
Features:
• Compact
• User-friendly Software
• Self-contained rechargeable battery option
• Quickly assemble multiple images into a mosaic
• Lightweight, extruded frame is exceptionally strong
• Wire free for tight access applications
• Can operate in direct sunlight
Standard DragonView X-Ray package include:
• DR Flat Panel Detector
• Panel Protective Case with Prop Sticks
• DragonView Imaging Software
• EOD/NDT Backpack
• Microsoft Pro Tablet
• Remote Image Controller
• Batteries & Cables