LifeRay Vet Handheld Portable X-Ray
Handheld Cordless Portable Digital X-Ray System
---
Versatile Functionality – Three tube-head voltages, a range of exposure durations and the unit's inclination guide for optimum results
Wide Compatibility – Collect images on film, digital RGV, or PSP receptors
Wireless Charging – e-charge the unit's battery by simply placing on the docking cradle
Smart Battery Management – Up to 300 exposures from a single full charge of the battery
Light & Compact – Under 5 lbs weight and under 10.5" height for easy handling and maneuverability
High Resolution – High grade image quality with a 0.4 mm focal spot
Safe Operation – Radiation leakage well within the air kerma limit specified by FDA
The convenience of portability and superior imaging is now available. LifeRay portable x-ray comes with improved ergonomics, functions and safety. Double shield technology, lead lined cone with scatter shield and a new exposure algorithm to ensure best protection for the user and patient. High quality images are possible due to active dose control and the fine focal point.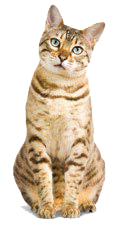 Veterinary
The LifeRay portable handheld x-ray device provides veterinarians instant and accurate diagnoses on-site, eliminating the need to transport heavy animals for body and oral x-ray imaging. In many pet clinics pets requiring examination for illness or infection face risk of high radiation exposure, especially small pet oral scans. But LifeRay portable handheld x-ray device uses low radiation, avoiding unnecessary exposure for furry family members.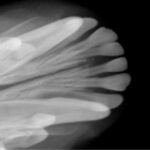 Dental
When mobility is needed most frequently, x-rays are important as a progress check in many dental surgical operations. Moving a patient under anesthesia for a wall-mounted x-ray is not only inconvenient and time-consuming for the doctor, but risky for the patient. The LifeRay portable handheld x-ray device allows for true one-hand portable x-ray shots: as many as 300 shots before recharging. It is more efficient for dentists and oral surgeons, and the operator is also protected by advanced safety features.
Specifications
• Generator: 100 kHz Hi-frequency / closed loop control
• Output kV (DC): 60kV / 65kV / 70kV selectable
• Tube mA: 2.3mA fixed
• Exposure Time: 0.01 – 1.0 seconds
• Focal Spot: 0.4mm IEC
• Battery: Li-Ion Rechargeable, 26 V 3000mAh rechargeable
• Cone Length: 200mm, Fixed
• Filtration: >12.5mm AI
• X-ray Field: 60mm Round
• # of X-ray's per Charge: up to 300
• Duty Cycle: 3 exposures per minute or 20 seconds between shots
• Warranty: 2 Years
• Battery Warranty: 2 Years (included with the unit)
• Weight w/Battery: 5 lbs
• Dimensions: 12.8" L x 10.6" H x 4.9" W
Features
• Advanced Electronics Design
• Lighter and Smaller Size
• Powerful Heavy Duty Battery
• Sensor, Film, PSP Compatible
• Active Dose Control
• Very Low Leakage Radiation
• 0.4mm Focal Spot
• 60 minutes to charge from 0-100%
• Solid (non-oil) Insulation